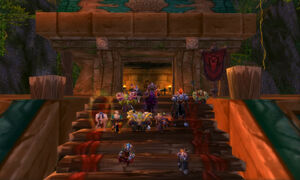 The Following is a list of characters found in the WoW story. Many characters that are seen in the MMO (Thrall, Varian) can be found here instead: WoW.com. If any characters are missing, Figo urged on that "I [HE] wish to have everyone contribute to WoW!"
A-
B-
Benzo (Bobaganush)
C-
D-
E-
F-
G-
H-
I-
J-
K-
L-
M-
N-
O-
P-
Q-
R-
S-
Squashuux (Squash)
T-
U-
V-
W-
X-
Y-
Z-
Ad blocker interference detected!
Wikia is a free-to-use site that makes money from advertising. We have a modified experience for viewers using ad blockers

Wikia is not accessible if you've made further modifications. Remove the custom ad blocker rule(s) and the page will load as expected.